Ladies Philoptochos Society: Holiday Fantasy of Trees
Join us on Saturday, December 5 and Sunday December 6, 2015 for the Saint Barbara Ladies Philanthropic (Philoptochos) Society's Annual Fantasy of Trees. Join us for a wonderful celebration and view our beautifully decorated themed Christmas Trees and Wreaths. Sample our wonderful food and pastry and enjoy the sights and sounds of Christmas.
Don't miss this tremendous opportunity to purchase specialty Christmas and Holiday Items, Home made pastry, and even win a fully decorated themed Christmas Tree as each decorated tree will be raffled off at the end of the event on Sunday. Click here to see the full weekend schedule of events and don't miss out on the fun!
No admission! Plenty of free parking!
---
Saint Barbara Covenant Care Community Christmas Tree Prayer Service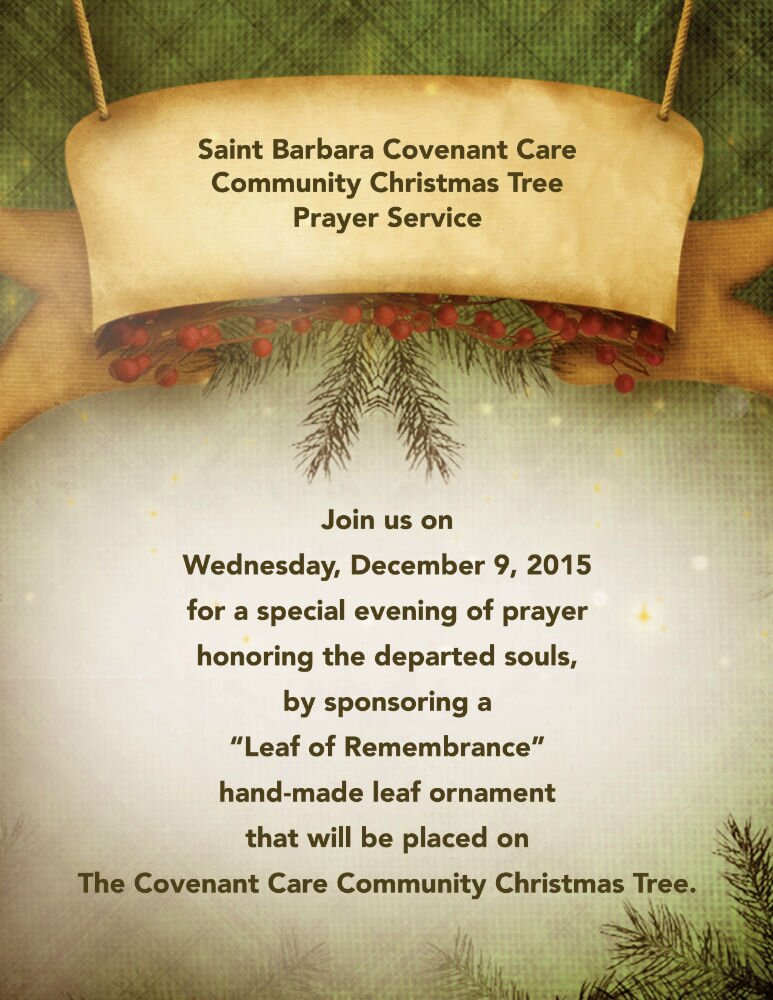 Saint Barbara Church announces a new ministry entitled the Covenant Care Community Ministry. This Ministry Team is helping develop and unfold the nurturing prayer needed in dealing with aspects of grief at the holidays and during the season of Grief that you may be experiencing.
As this ministry develops, we begin by introducing the Saint Barbara Covenant Care Christmas Tree Prayer Service. The Prayer Service will take place in the Church Sanctuary on Wednesday, December 9, 2015 at 7 p.m. Come and join us as Fr. Peter leads the community in a service highlighting prayers of remembrance for any loved ones who have passed, and a fortitude of prayers of strength for our continual spiritual growth, as individuals, and as a community.
At the conclusion of the Prayer Service, we will have an opportunity to honor the names of the departed soul of our loved ones who has passed. We, at the same time will collectively place each Leaf Of Remembrance hand-made ornament on a beautiful Christmas Tree that is set-up at the front of the church.
Each leaf signifies a way for us to embrace our Holy Faith, as well as to embrace with love and remembrance the souls of those in the Church Triumphant.
Click here to download the Leaf of Remembrance Order Form.
---
Join Our Parish List Servers
Get updated on all the news and information about our parish by subscribing to our parish's email listservers here.
---
Welcome to
St. Barbara Greek Orthodox Church

"Welcome one another, therefore, just as Christ has welcomed you, for the glory of God." - Romans 15:7
Through this web site, we are pleased to be able to introduce you to the same worship and fellowship as it is expressed in the life of our Church. If you are a steward of our parish, or are considering joining our community, these web pages will acquaint you with what our parish offers. We pray that you will enjoy learning more about the Orthodox Church and our parish and welcome you to join us in worship as we continue our Journey of Faith. We hope the information on this site will provide you with daily inspiration to follow the commandments of God as we all strive to seek salvation and live life in the Light of the Resurrection of Christ.
---
Online Stewardship
You can now make your 2015 Stewardship pledge online. Simply click here to go to our online pledge form and make your monthly stewardship pledge with your credit card.
---
2015 Stewardship: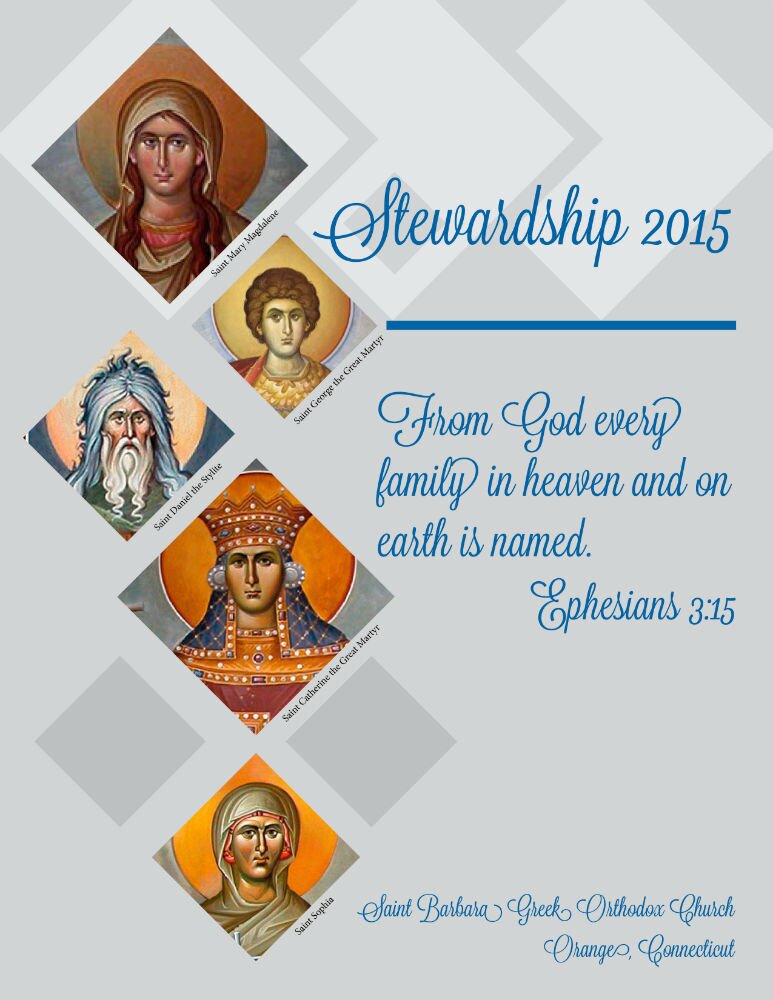 ---
Parish Resource Guide: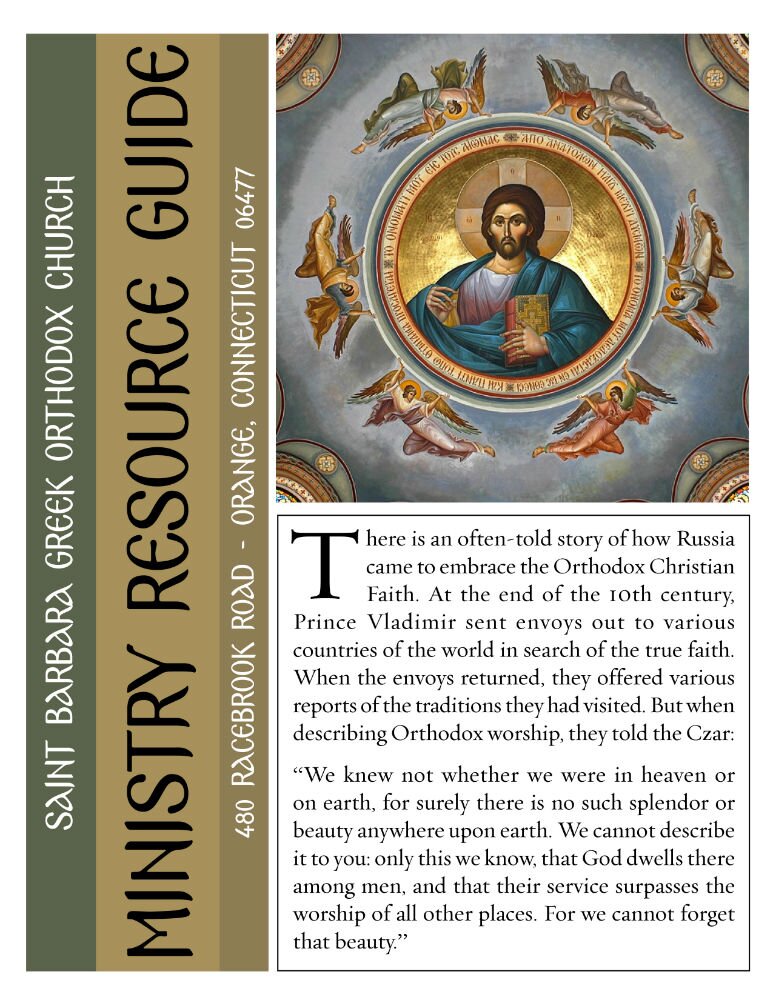 Ministry Resource Guide 2015/16: Part 1
Ministry Resource Guide 2015/16: Part 2
Ministry Resource Guide 2015/16: Part 3
---
Parish Publication: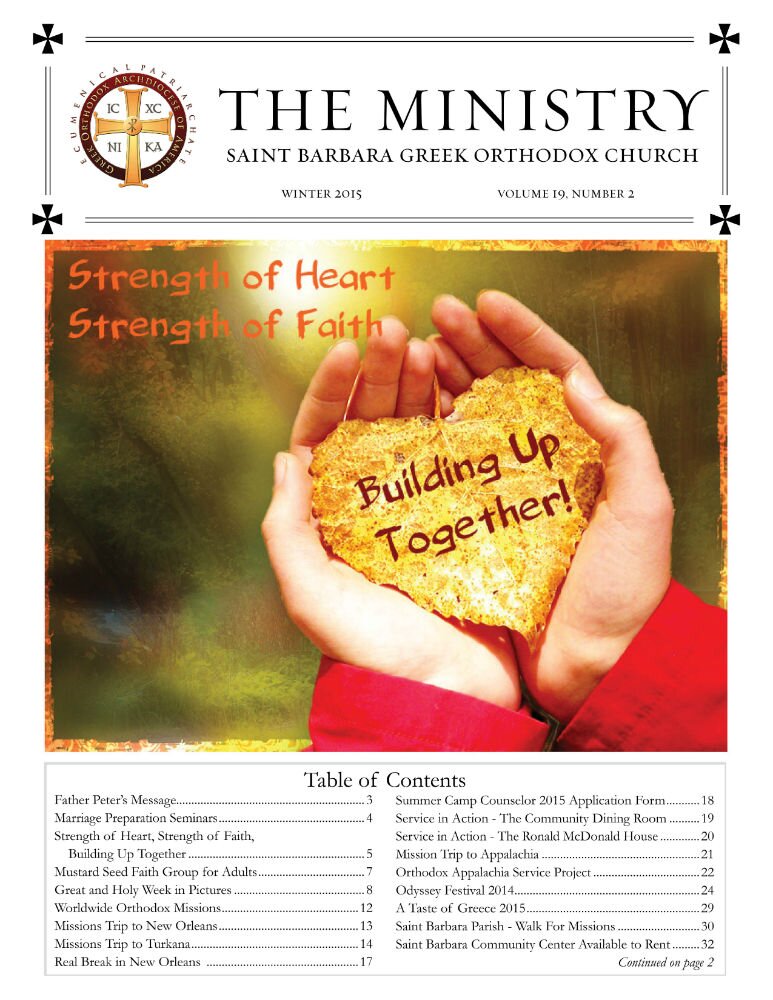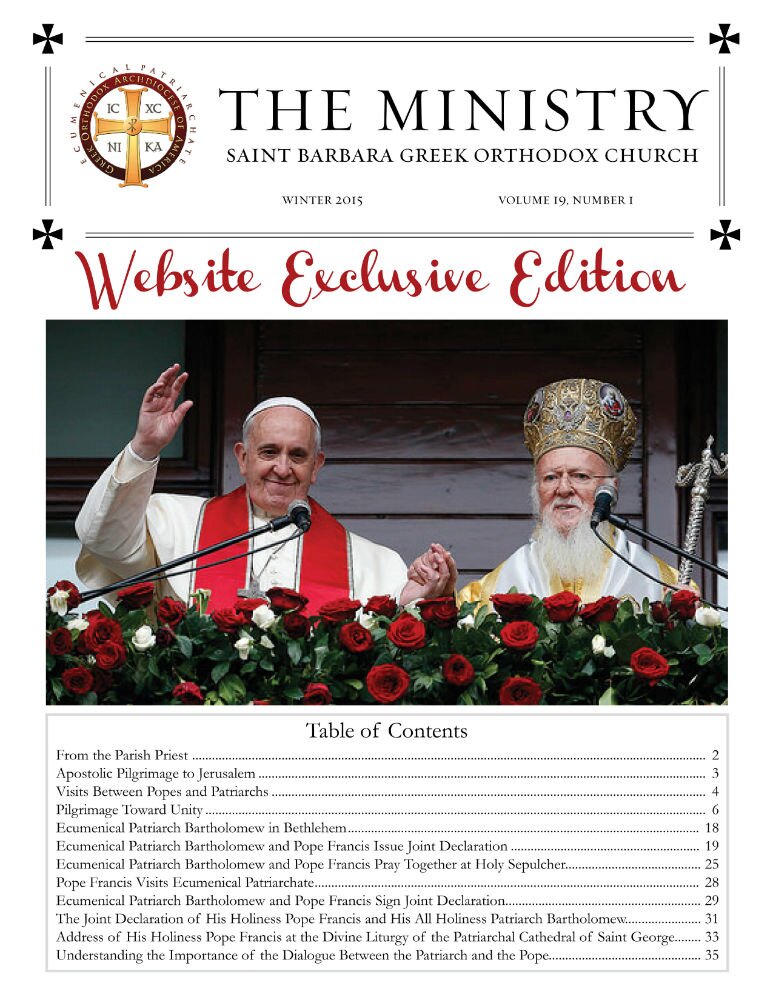 ---
Upcoming Events and Services
Saint Barbara Annual Dinner Dance
Nov 28 6 pm
Divine Liturgy
Nov 29 9:45 am
Feast Day of Saint Andrew
Nov 30
Volleyball Practice
Nov 30
See more on our Calendar Page »
---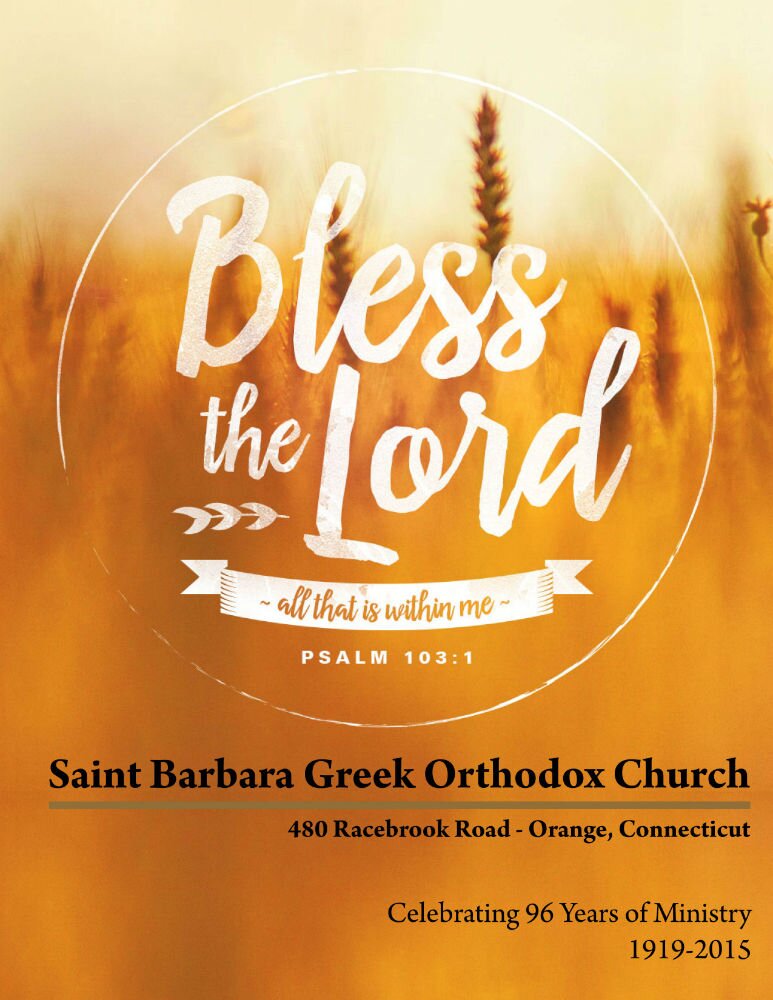 Registration Forms
---
Shop Online
Visit our Online Store for a huge selection of icons, Bibles, books, music, and more.




View our weekly parish bulletin

Visit us on Facebook