St. Barbara Online Stewardship
You can make an online pledge for your stewardship commitment to our parish by filling out our online stewardship form here. All pledges and online transactions are encrypted.

---
Parish Publications: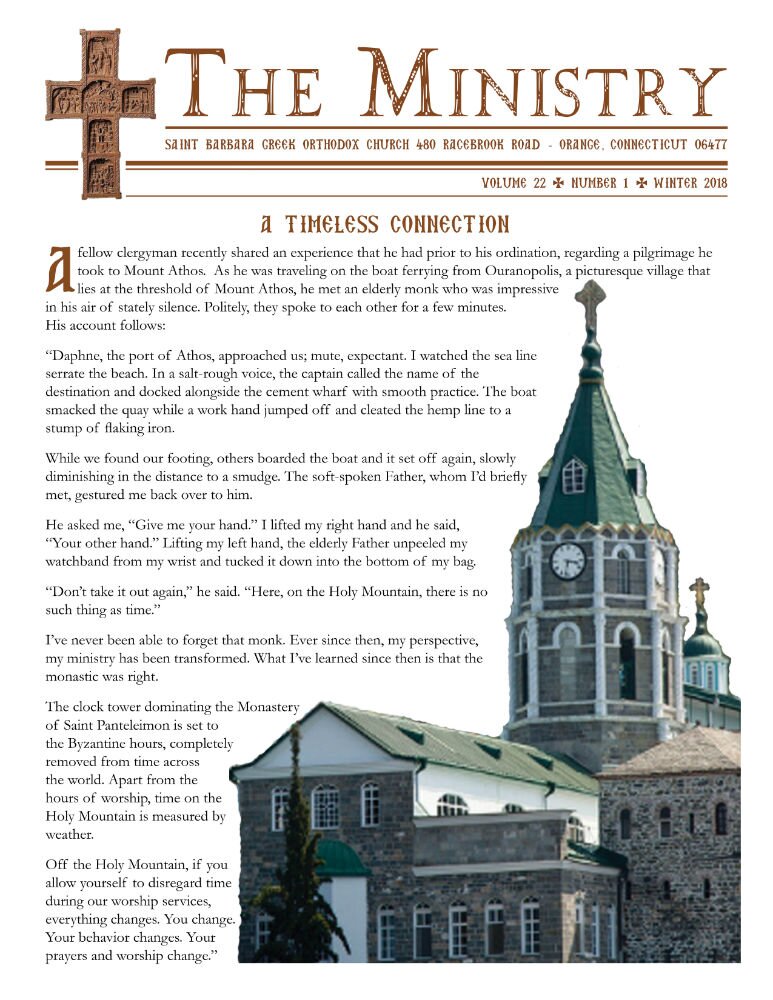 ---

---
Upcoming Events and Services
Apodosis of the Dormition of our Most Holy Lady the Theotokos and Ever Virgin Mary
Aug 23
Απόδοσις Κοιμήσεως Θεοτόκου
Aug 23
Odyssey Treasures 'n Junque Set Up
Aug 23 2 pm
Odyssey Grounds Set Up... Continues
Aug 23 5 pm
Eutyches the Hieromartyr & Disciple of St. John the Theologian
Aug 24
Εὐτυχής Ιερομάρτυρος
Aug 24
See more on our Calendar Page »
---
Upcoming Events
Annual Gala
Annual Ad Book
Grief & Wellness Group
Reading Group
JOY Events Flier
---
Registration Forms
Adult Greek School
---
Donate Car
Donate your Car, Boat, Truck, RV, Jet Ski or Snowmobile.
---
Shop Online
Visit our Online Store for a huge selection of icons, Bibles, books, music, and more.




View our weekly parish bulletin

Visit us on Facebook