---
Holy Week Schedule 2016
---
Palm Sunday Luncheon and Bake Sale
The Ladies of the Saint Barbara Philoptochos Society are hosting thier Annual Palm Sunday Luncheon on April 24, 2016 immediately following the Divine Liturgy in our Community Center. This year the proceeds from the luncheon will benefit the rebuilding project of the Saint Nicholas National Shrine at the World Trade Center.
Click here to download the Flier for the Palm Sunday Luncheon and here to download the Order Form for the Palm Sunday Bake Sale.
---
Holy Friday Luminaria
Join Saint Barbara Church this year as we prayerfully continue the tradition of Holy Friday Luminaria.
Each parishioner who is able to participate is given the opportunity to place the name of a loved one, living or deceased, on a Luminaria that will be lit on Holy Friday evening. These Luminaria will be placed outside on the pathway of the procession on Holy Friday evening.
A Luminaria (a crisp white bag with votive candle lit inside, each bag will be inscribed with the name of the person you would like to honor, remember, or pray for) and displayed outside in a grouping as a reflection and remembrance of those whom we love and cherish.
Each of us, created in the image and likeness of God, is reflected in the Light Of Christ.
Click here to download the Luminaria Order Form
---
Saint Barbara Summer Camp 2016
---
Saint Barbara Scholarships Application Now Available On-Line
Through the generosity of parishioners and of the Saint Barbara Parish Council a number of scholarships are available annually to college students from the parish of Saint Barbara and, in certain cases, from other Greek Orthodox Churches in the Greater New Haven area. The Saint Barbara Endowment Fund Committee manages the funds for these scholarships, and the Scholarship Committee administers the awards in accord with the wishes of the donors. For a complete description of the available Scholarships and to download the scholarship application click here.
---
Saint Barbara Choir Offers A New CD of Church Hymns
Saint Barbara Church Choir offers a new and exciting CD featuring selections from their performances during our parish's Odyssey Greek Festival from the years 2008-2015. This beautifully recorded and produced CD includes hymns from the Divine Liturgy, Holy Week, Pascha and Various Apolytikia of the Church. It is avaiable for purchase at the Saint Barbara Bookstore for a cost of $15.00. For more information contact: jane.hadjimichael@gmail.com
---
Join Our Parish List Servers
Get updated on all the news and information about our parish by subscribing to our parish's email listservers here.
---
Welcome to
St. Barbara Greek Orthodox Church

"Welcome one another, therefore, just as Christ has welcomed you, for the glory of God." - Romans 15:7
Through this web site, we are pleased to be able to introduce you to the same worship and fellowship as it is expressed in the life of our Church. If you are a steward of our parish, or are considering joining our community, these web pages will acquaint you with what our parish offers. We pray that you will enjoy learning more about the Orthodox Church and our parish and welcome you to join us in worship as we continue our Journey of Faith. We hope the information on this site will provide you with daily inspiration to follow the commandments of God as we all strive to seek salvation and live life in the Light of the Resurrection of Christ.
---
Online Stewardship
You can now make your 2016 Stewardship pledge online. Simply click here to go to our online pledge form and make your monthly stewardship pledge with your credit card.
---
2016 Stewardship: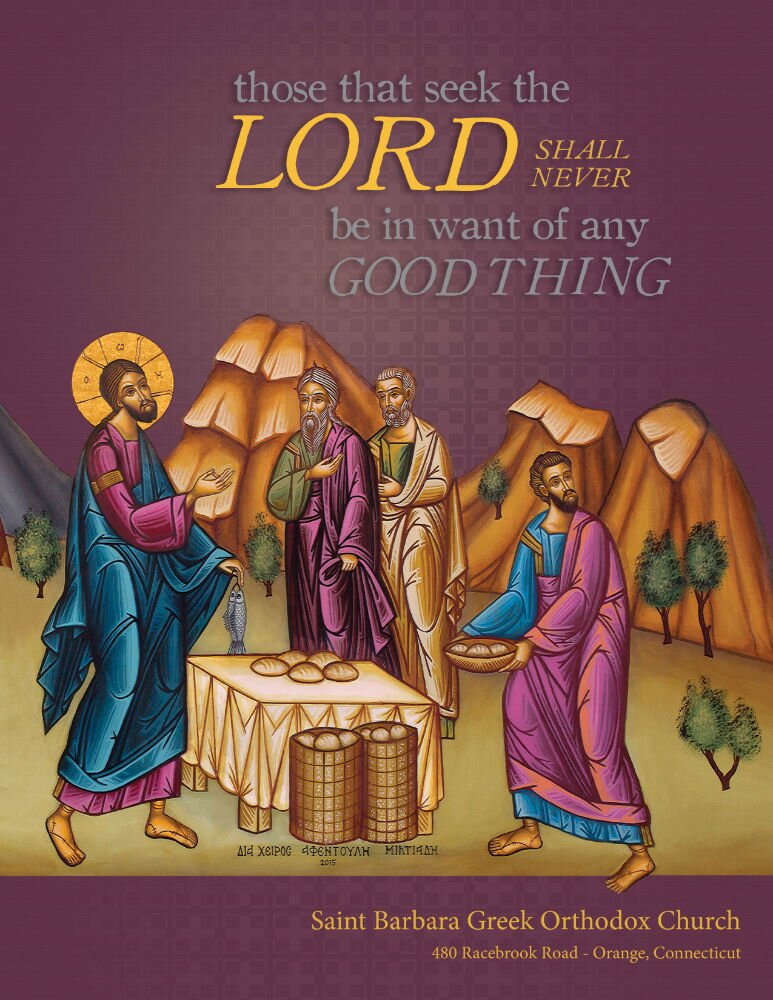 ---
Parish Resource Guide: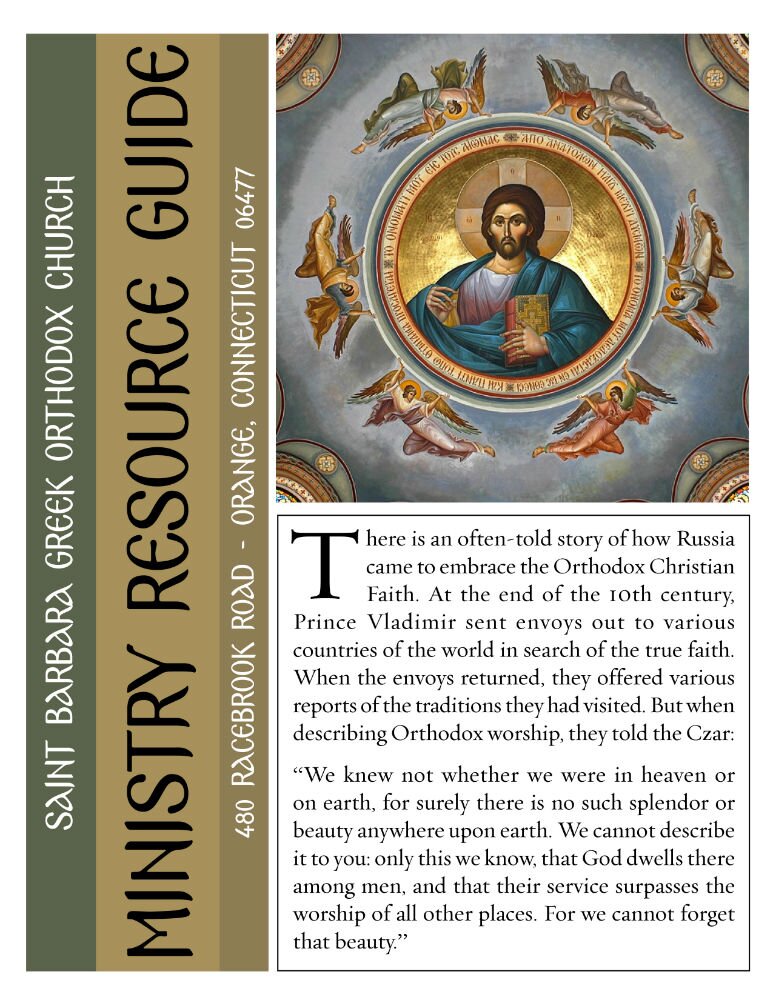 Ministry Resource Guide 2015/16: Part 1
Ministry Resource Guide 2015/16: Part 2
Ministry Resource Guide 2015/16: Part 3
---
Parish Publication: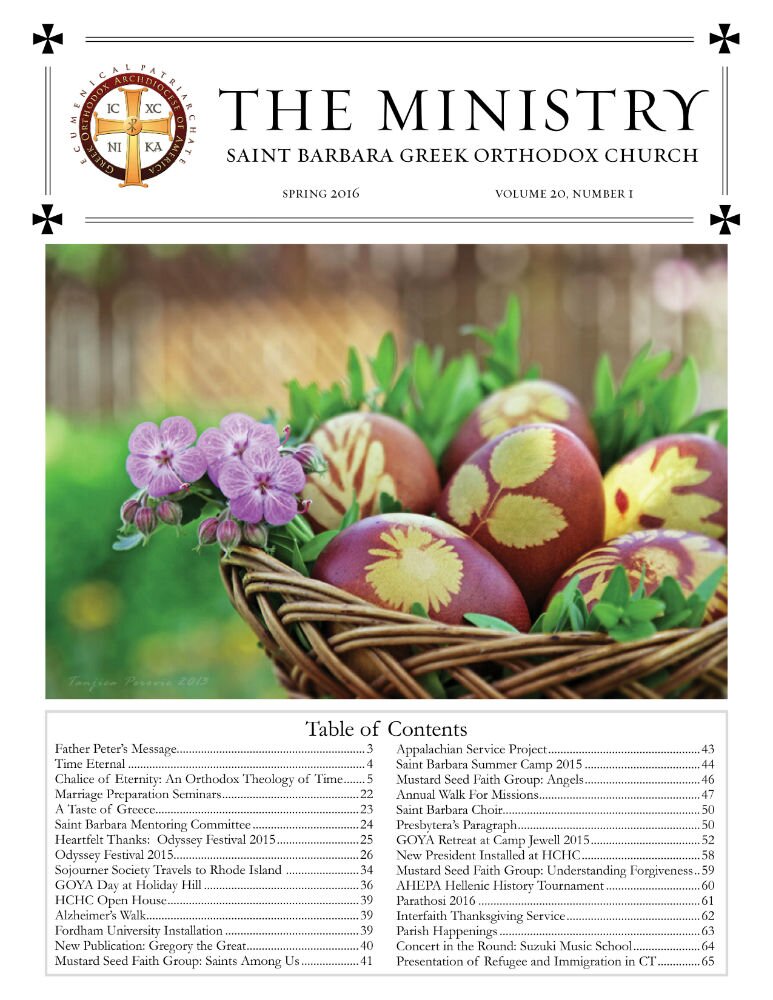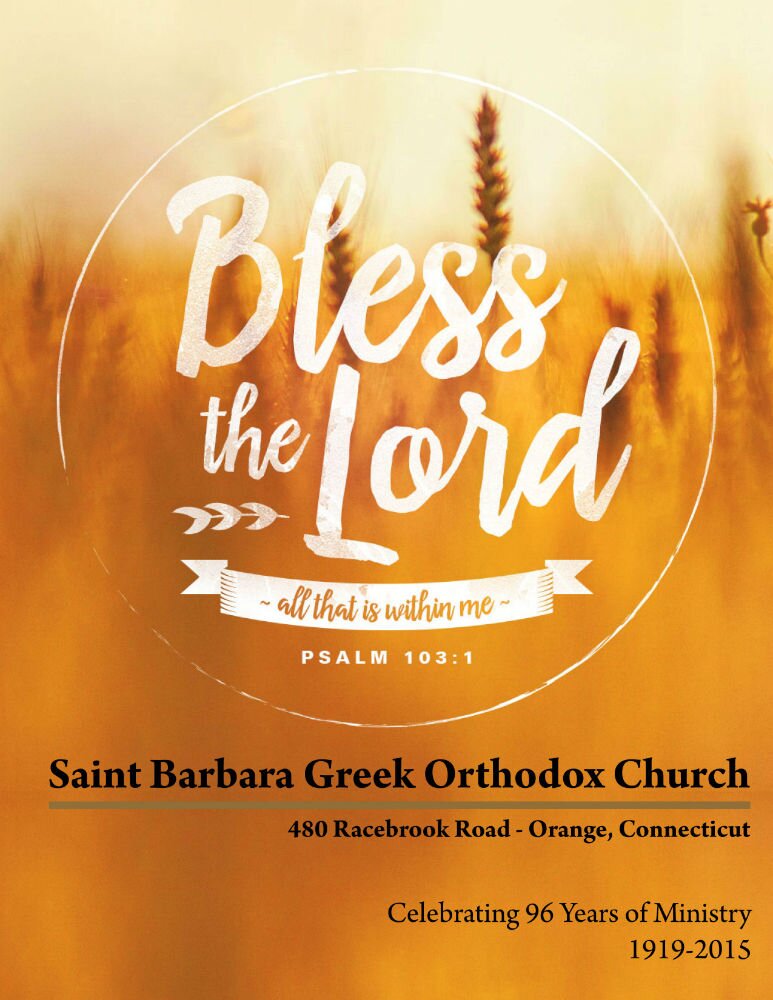 ---
Upcoming Events and Services
The Royal Hours
Apr 29 9 am
Great Vespers of Entombment of Our Lord
Apr 29 3 pm
Service of Lamentations
Apr 29 7:30 pm
See more on our Calendar Page »
---
Registration Forms
---
Shop Online
Visit our Online Store for a huge selection of icons, Bibles, books, music, and more.




View our weekly parish bulletin

Visit us on Facebook