Welcome to
St. Barbara Greek Orthodox Church

"Welcome one another, therefore, just as Christ has welcomed you, for the glory of God." - Romans 15:7
Through this web site, we are pleased to be able to introduce you to the same worship and fellowship as it is expressed in the life of our Church. If you are a steward of our parish, or are considering joining our community, these web pages will acquaint you with what our parish offers. We pray that you will enjoy learning more about the Orthodox Church and our parish and welcome you to join us in worship as we continue our Journey of Faith. We hope the information on this site will provide you with daily inspiration to follow the commandments of God as we all strive to seek salvation and live life in the Light of the Resurrection of Christ.
---
Annual Odyssey Greek Festival: September 1-4, 2017
Please join us over the Labor Day Weekend (September 1-4) on our beautiful Church grounds for our annual Odyssey Greek Festival. For thirty-seven years, the members of our Parish have had the distinct pleasure of inviting you into our spiritual home and sharing the sights, sounds, and taste of our Hellenic traditions. For More information click here
---
Diaper Drive
The Saint Barbara Summer Camp Program hosted a Diaper Drive for DiaperBank "change from the bottom up!" from Tuesday June 27, 2017 thru Tuesday July 11, 2017.
We thank everyone who brought in a donation of diapers with you to the Church, in support of our Saint Barbara Summer Camp Charitable Giving Camp Reach-Out Project 2017 which supported the local Diaper Bank in North Haven CT. By extending this project to the entire Church Community we were able to generously donate 3,955 diaper items.
We thank you all for your generous support!
Founded in 2004, The Diaper Bank centralizes the fund raising and distribution of free diapers to poor families in Connecticut through existing service providers, including local food pantries, soup kitchens, daycare centers, social service agencies and shelters. Recognizing that an inadequate supply of diapers puts families with young children at an increased risk for health and parenting complications, The Diaper Bank serves as a model for like-minded organizations across the country.
The Diaper Bank has to date distributed more than 20 million free diapers to poor and low-income families through its extensive Diaper Distribution Network (DDN) of more than 60 agencies in New Haven, Hartford, Fairfield, Middlesex and Windham Counties.
"Be watchful, stand firm in your faith, be courageous, be strong. Let all that you do be done in love."
1 Corinthians 16:13,14
---
Join Our Parish List Servers
Get updated on all the news and information about our parish by subscribing to our parish's email listservers here.
---
Online Stewardship
You can now make your 2017 Stewardship pledge online. Simply click here to go to our online pledge form and make your monthly stewardship pledge with your credit card.
---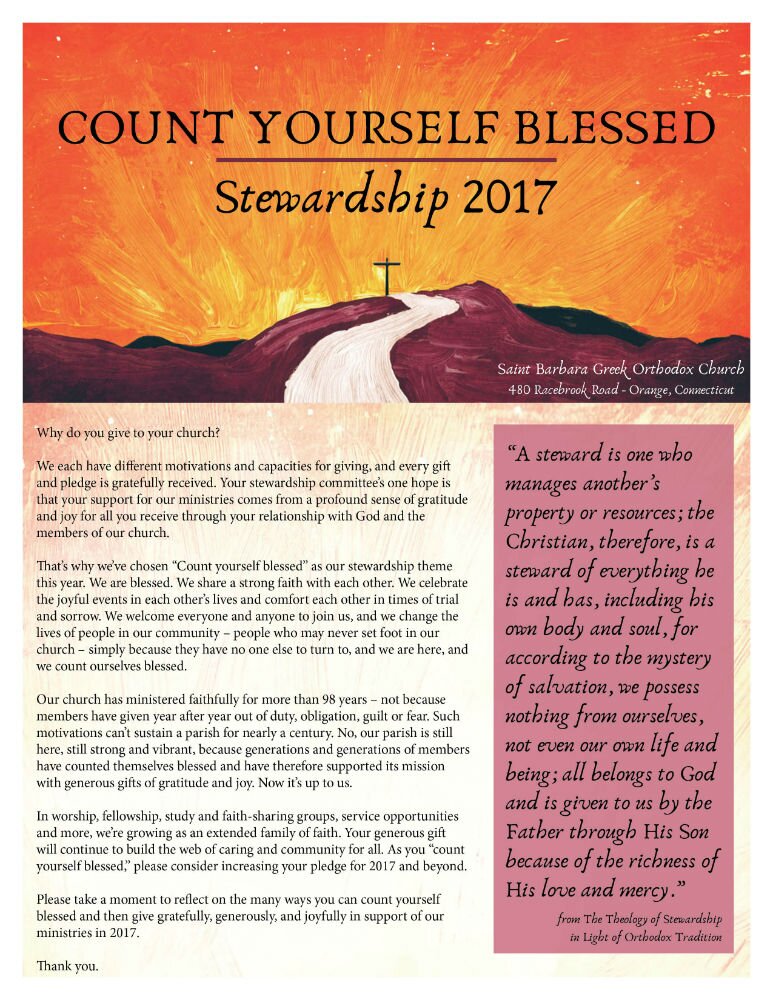 ---
Parish Publications: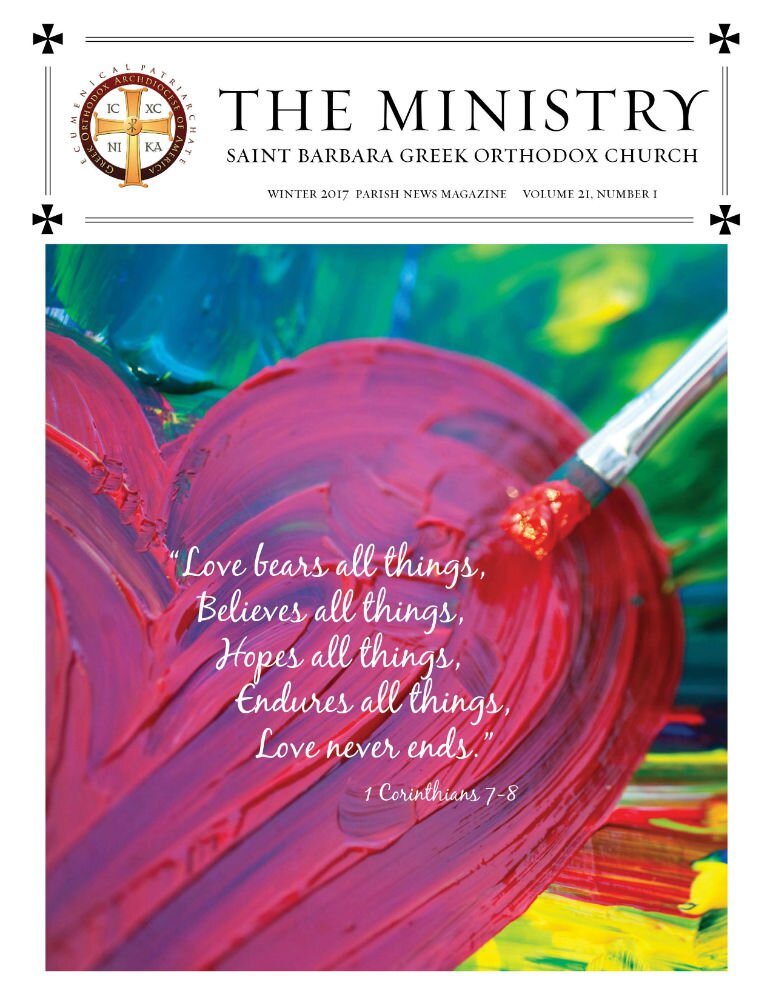 ---

---
Upcoming Events and Services
Μάρτυς Εὐστάθιος καί οἱ σὺν αὐτῶ
Sep 20
Eustathius the Great Martyr, his wife and two children
Sep 20
Apodosis of the Elevation of the Venerable and Life-Giving Cross
Sep 21
Ἀπόδοσις Ὑψώσεως Τιμίου Σταυροῦ
Sep 21
Greek School
Sep 21 4:30 pm
Adult Greek Language School
Sep 21 6:30 pm
See more on our Calendar Page »
---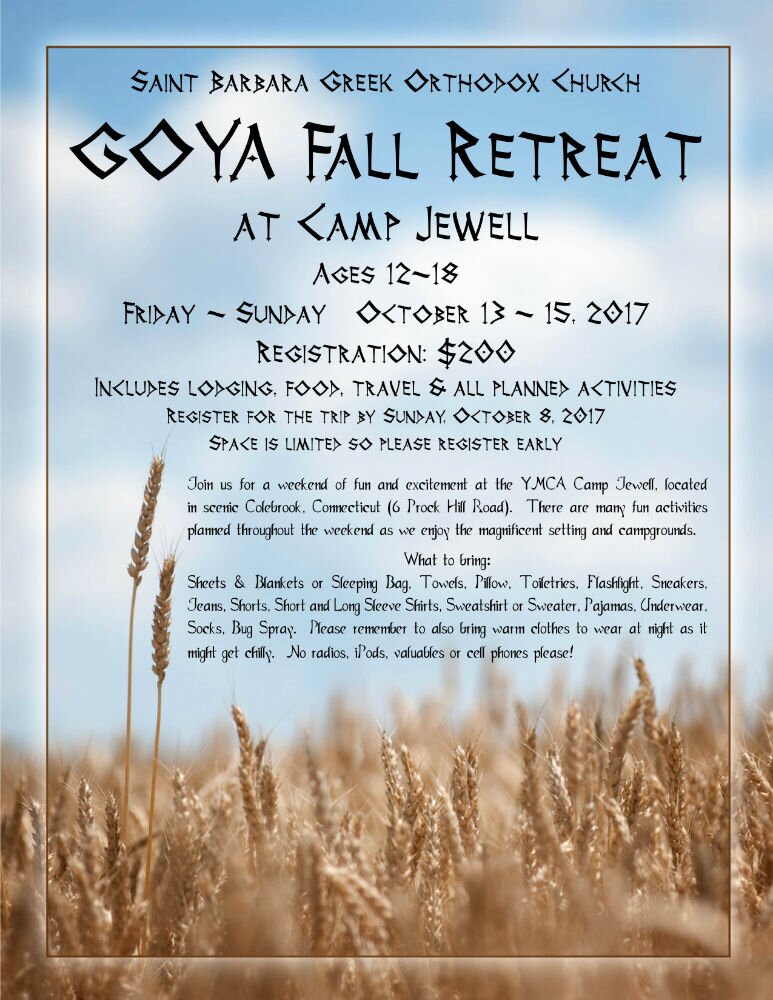 ---
Registration Forms
Adult Greek School
Adult Basketball
---
Shop Online
Visit our Online Store for a huge selection of icons, Bibles, books, music, and more.




View our weekly parish bulletin

Visit us on Facebook