Welcome to
St. Barbara Greek Orthodox Church
"Welcome one another, therefore, just as Christ has welcomed you, for the glory of God." - Romans 15:7
Through this web site, we are pleased to be able to introduce you to the same worship and fellowship as it is expressed in the life of our Church. If you are a steward of our parish, or are considering joining our community, these web pages will acquaint you with what our parish offers. We pray that you will enjoy learning more about the Orthodox Church and our parish and welcome you to join us in worship as we continue our Journey of Faith. We hope the information on this site will provide you with daily inspiration to follow the commandments of God as we all strive to seek salvation and live life in the Light of the Resurrection of Christ.
---
Odyssey Festival Featured in OrangeLife Magazine
The Saint Barbara Odyssey Festival is featured in the Summer 2018 Edition of OrangeLife Magazine. Click on this link to read the article.
---
AHEPA Chapter #98 is hosting its first Annual Gold Scramble on September 14, 2018 at Orange Hills Country Club in Orange, CT. All skill levels are invited to join in on the fun - from scatch golfers to recreational players. Registration only $125 per golfer, includes green fees, golf cart, breakfast, lunch and prizes.
Flag Sponsorship and Tee Sponsorship opportunities are available click on this link for more details.
Please note that Orthros for the Feast of the Exaltation of the Holy Cross at Saint Barbara Church on September 14th will begin at 6:00 a.m. with the Divine Liturgy to follow at 7:00 a.m.
---
Join Our Parish List Servers
Get updated on all the news and information about our parish by subscribing to our parish's email listservers here.
---
Online Stewardship
You can now make your 2017 Stewardship pledge online. Simply click here to go to our online pledge form and make your monthly stewardship pledge with your credit card.
---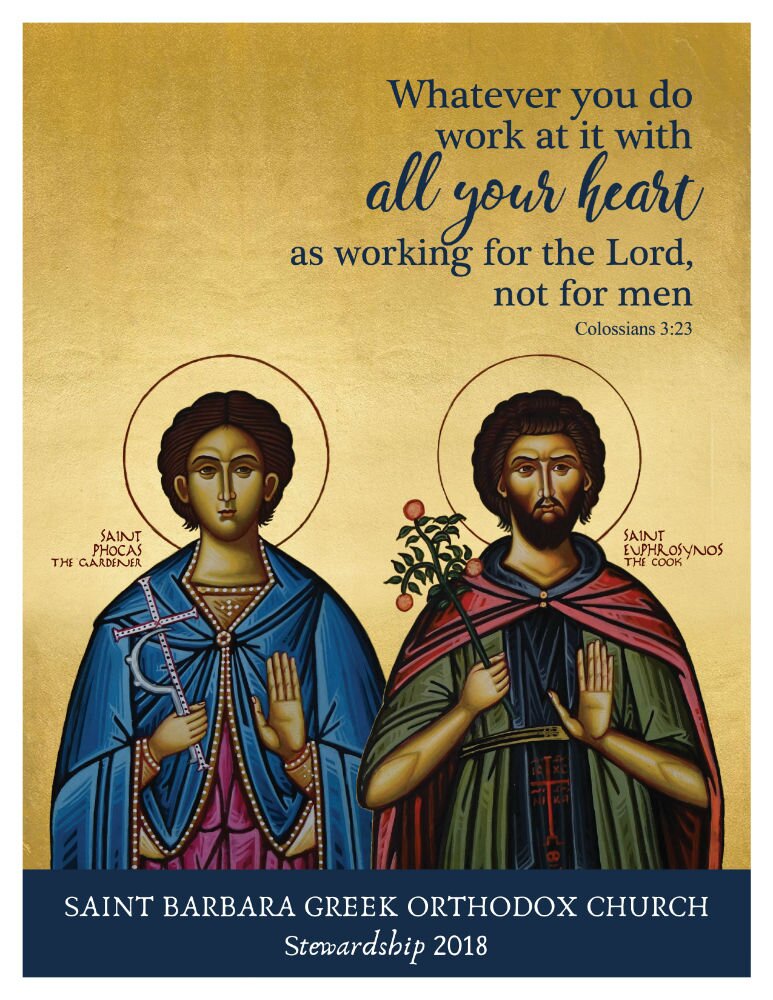 ---
Parish Publications: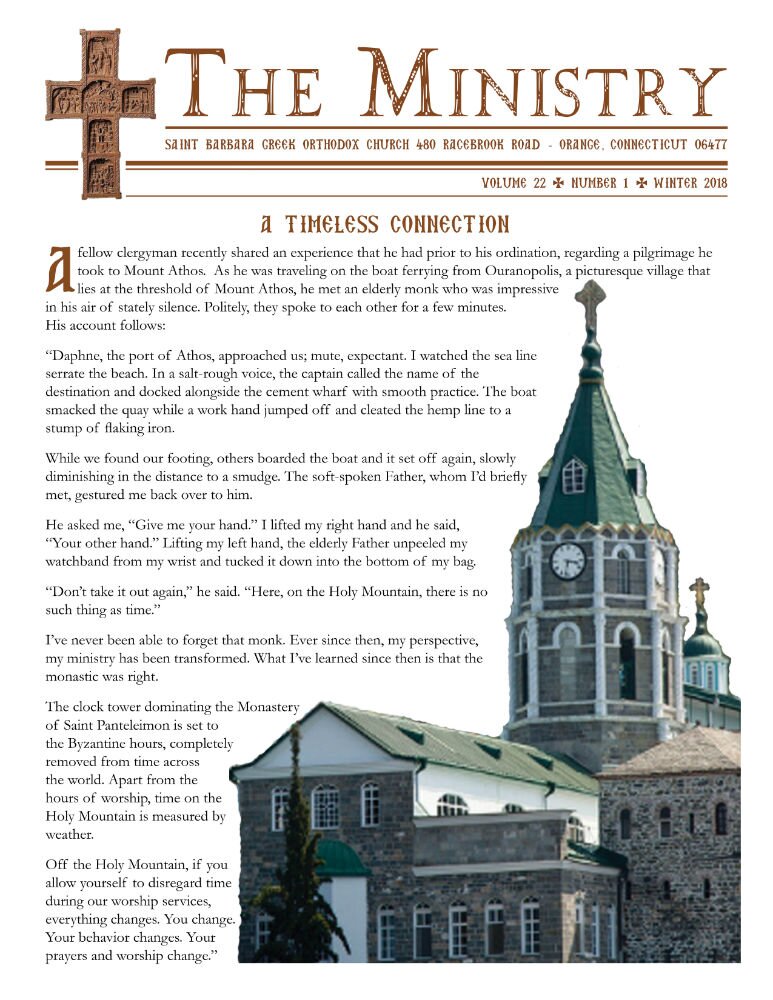 ---

---
Upcoming Events and Services
1st Sunday of Luke
Sep 23
The Commemoration of the Miracle of the Theotokos Myrtidiotissis in Kythyra
Sep 24
Ἀνάμνησις τοῦ ἐν Κυθήροις θαύματος τῆς Θεοτόκου τῆς Μυρτιδιωτίσσης
Sep 24
Εὐφροσύνη Ἀλεξανδρείας
Sep 25
Euphrosyne of Alexandria
Sep 25
See more on our Calendar Page »
---
Upcoming Events
Annual Gala
Annual Ad Book
---
Registration Forms
---
Shop Online
Visit our Online Store for a huge selection of icons, Bibles, books, music, and more.




View our weekly parish bulletin

Visit us on Facebook