Welcome to
St. Barbara Greek Orthodox Church

"Welcome one another, therefore, just as Christ has welcomed you, for the glory of God." - Romans 15:7
Through this web site, we are pleased to be able to introduce you to the same worship and fellowship as it is expressed in the life of our Church. If you are a steward of our parish, or are considering joining our community, these web pages will acquaint you with what our parish offers. We pray that you will enjoy learning more about the Orthodox Church and our parish and welcome you to join us in worship as we continue our Journey of Faith. We hope the information on this site will provide you with daily inspiration to follow the commandments of God as we all strive to seek salvation and live life in the Light of the Resurrection of Christ.
---
Annual Festival of Trees: November 18-19, 2017
Please join us for our annual Festival of Trees on the weekend of November 18-19. This time honored celebration highlights many beautiful Christmas Trees and Holiday Wreaths and Urns. Come and see the creativity of our volunteers and have a chance to win a fully decorated Tree, Wreath or Urn. Enjoy some wonderful homemade Greek Delicacies and Desserts.

---
Join Our Parish List Servers
Get updated on all the news and information about our parish by subscribing to our parish's email listservers here.
---
Online Stewardship
You can now make your 2017 Stewardship pledge online. Simply click here to go to our online pledge form and make your monthly stewardship pledge with your credit card.
---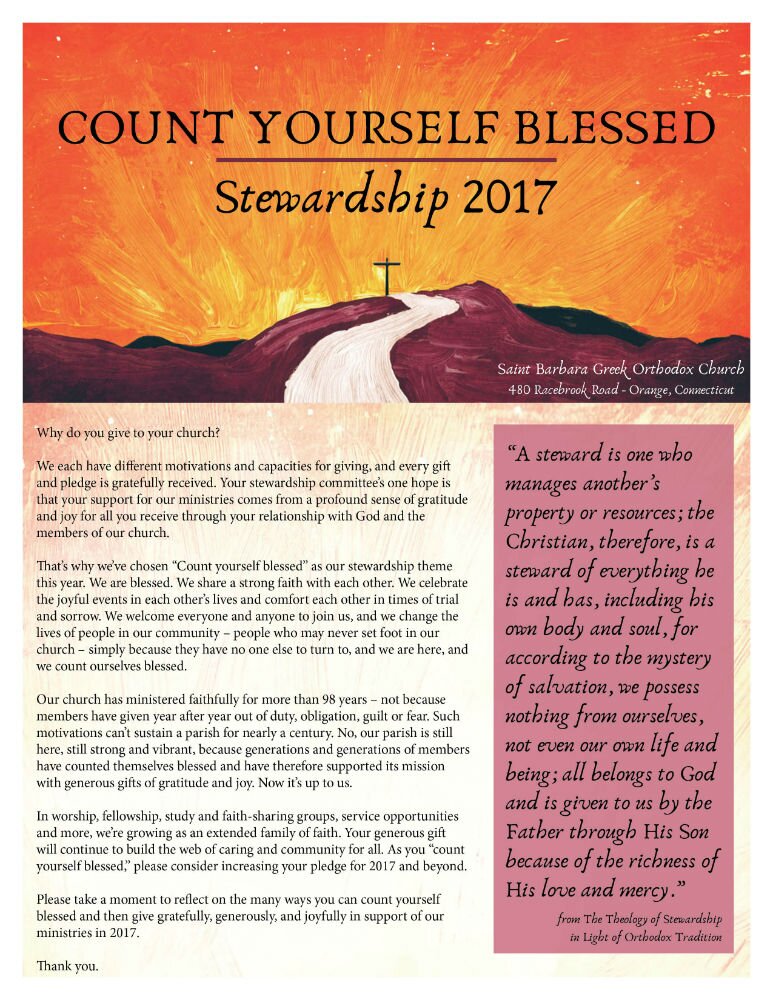 ---
Parish Publications: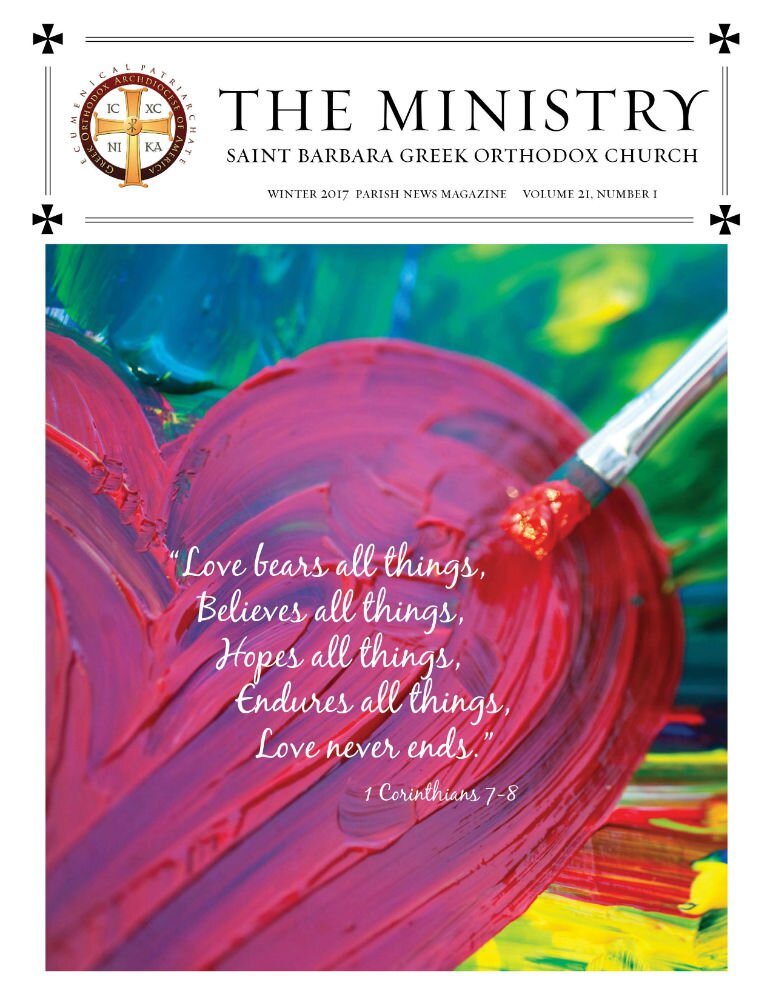 ---

---
Upcoming Events and Services
Ἰάκωβος ὁ Ἀδελφόθεος
Oct 23
James (Iakovos) the Apostle, brother of Our Lord
Oct 23
Ἀρέθας Μεγαλομάρτυς
Oct 24
Arethas the Great Martyr & Syncletiki and her two daughters
Oct 24
Adult Greek Language I
Oct 24 7 pm
Μαρκιανός καὶ Μαρτύριος
Oct 25
See more on our Calendar Page »
---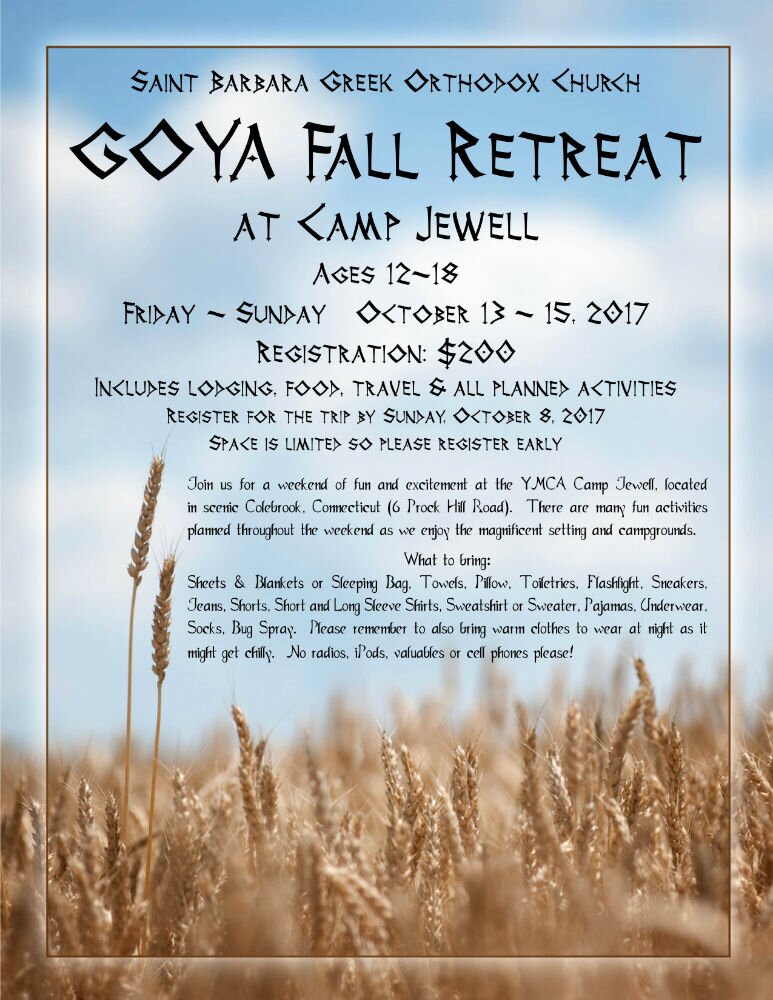 ---
Upcoming Events
Dinner Dance
Annual Ad Book
Grief & Wellness Group
---
Registration Forms
Adult Greek School
Adult Basketball
---
Shop Online
Visit our Online Store for a huge selection of icons, Bibles, books, music, and more.




View our weekly parish bulletin

Visit us on Facebook