4th Annual 'A Taste of Greece'
Saturday, March 12, 2016
For 35 years Saint Barbara Greek Orthodox Church has delighted the senses at ODYSSEY, A GREEK FESTIVAL with a feast of Greek cuisine. Now you don't have to wait for Labor Day weekend! Due to popular demand, on Saturday, March 12, 2016, A TASTE OF GREECE will treat your taste buds to some of your favorites. Meet friends and family in the Saint Barbara Social Hall to dine Greek style.
This one-day food festival features our mouthwatering Greek cuisine. Held in the Social Hall of the beautiful Byzantine-style Saint Barbara Greek Orthodox Church, A TASTE OF GREECE offers a sampling of our well known dishes and desserts. Take home some of your favorites for another meal.
---
CrossRoad Program for High School Juniors & Seniors
CrossRoad is a ten-day academic summer institute that prepares high school juniors and seniors to make big life decisions and connect with the Orthodox Christian theological and spiritual tradition. Hosted on the scenic Hellenic College Holy Cross campus, overlooking the beautiful Boston skyline, participants experience daily worship, visit local parishes, tour Boston, and spend a day at the beach.
June Session: June 18 – June 28
July Session: July 5 – July 15
For more information and to view the application click here.
---
Saint Barbara Choir Offers A New CD of Church Hymns
Saint Barbara Church Choir offers a new and exciting CD featuring selections from their performances during our parish's Odyssey Greek Festival from the years 2008-2015. This beautifully recorded and produced CD includeds hymns from the Divine Liturgy, Holy Week, Pascha and Various Apolytikia of the Church. It is avaiable for purchase at the Saint Barbara Bookstore for a cost of $15.00. For more information contact: jane.hadjimichael@gmail.com
---
Join Our Parish List Servers
Get updated on all the news and information about our parish by subscribing to our parish's email listservers here.
---
Welcome to
St. Barbara Greek Orthodox Church

"Welcome one another, therefore, just as Christ has welcomed you, for the glory of God." - Romans 15:7
Through this web site, we are pleased to be able to introduce you to the same worship and fellowship as it is expressed in the life of our Church. If you are a steward of our parish, or are considering joining our community, these web pages will acquaint you with what our parish offers. We pray that you will enjoy learning more about the Orthodox Church and our parish and welcome you to join us in worship as we continue our Journey of Faith. We hope the information on this site will provide you with daily inspiration to follow the commandments of God as we all strive to seek salvation and live life in the Light of the Resurrection of Christ.
---
Online Stewardship
You can now make your 2015 Stewardship pledge online. Simply click here to go to our online pledge form and make your monthly stewardship pledge with your credit card.
---
2016 Stewardship: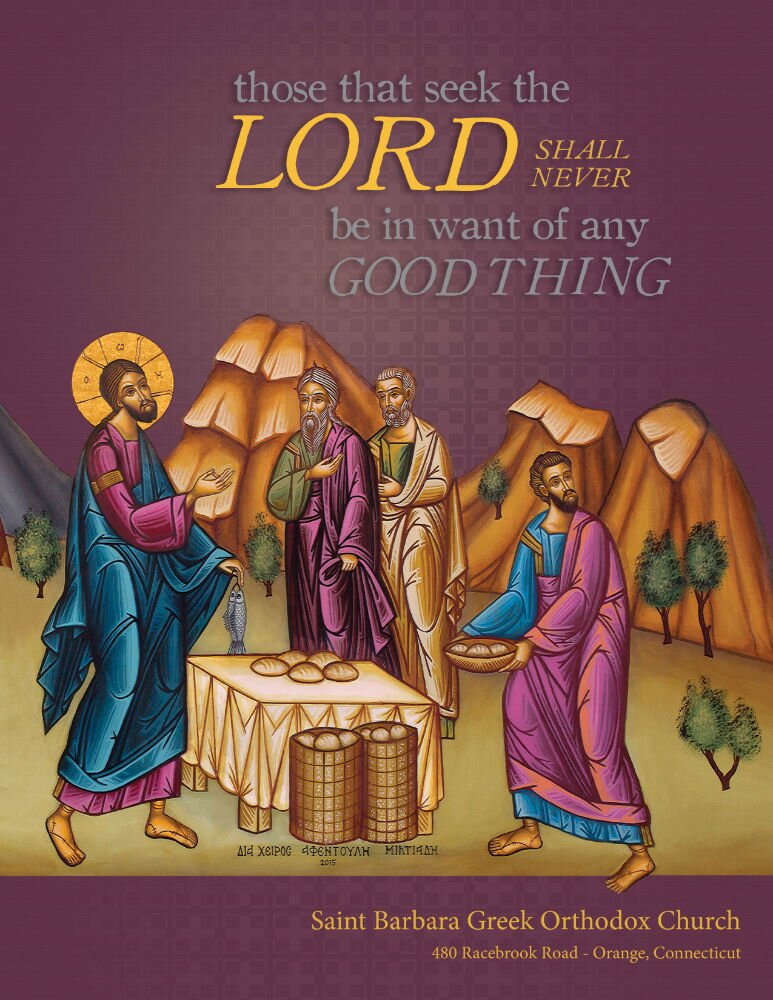 ---
Parish Resource Guide: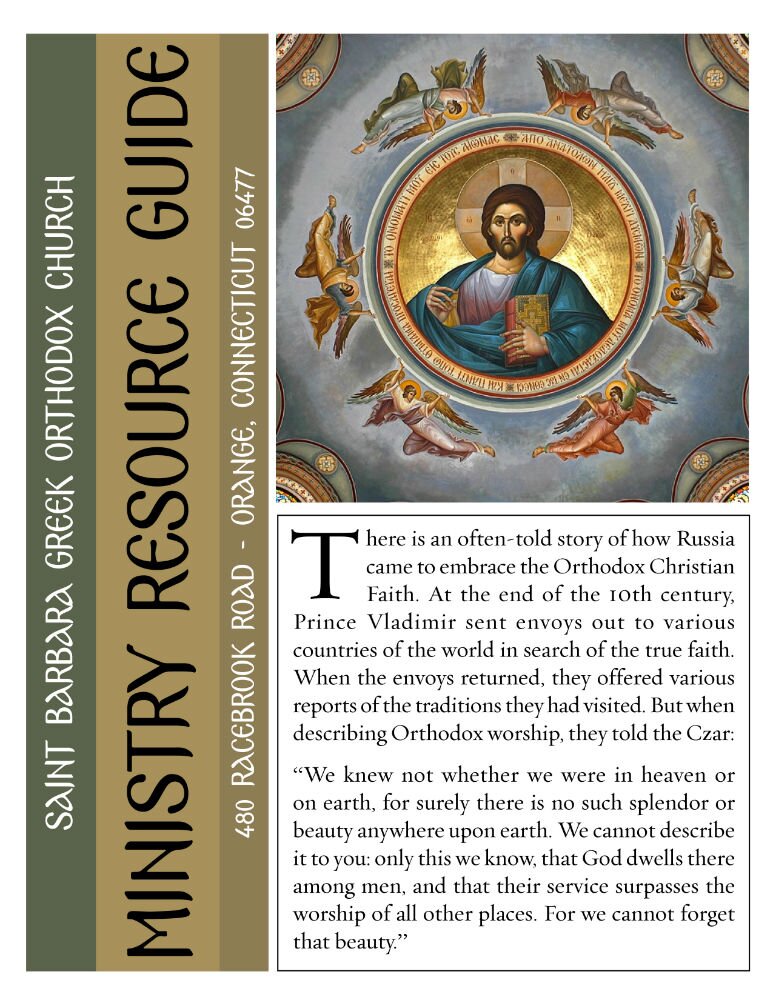 Ministry Resource Guide 2015/16: Part 1
Ministry Resource Guide 2015/16: Part 2
Ministry Resource Guide 2015/16: Part 3
---
Parish Publication: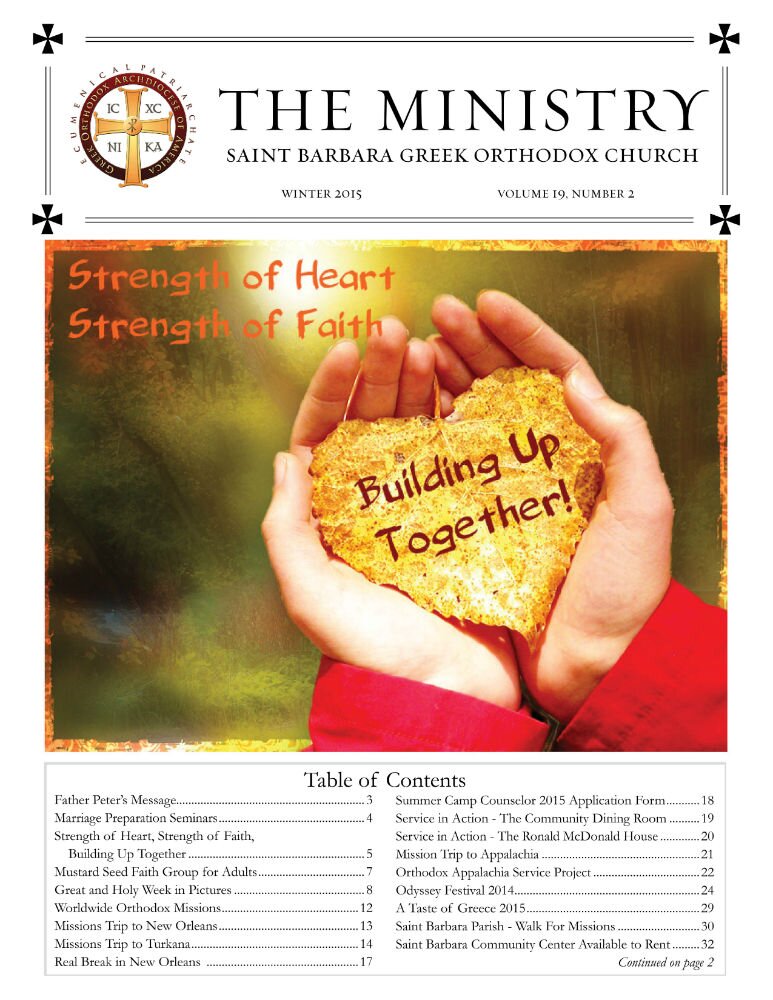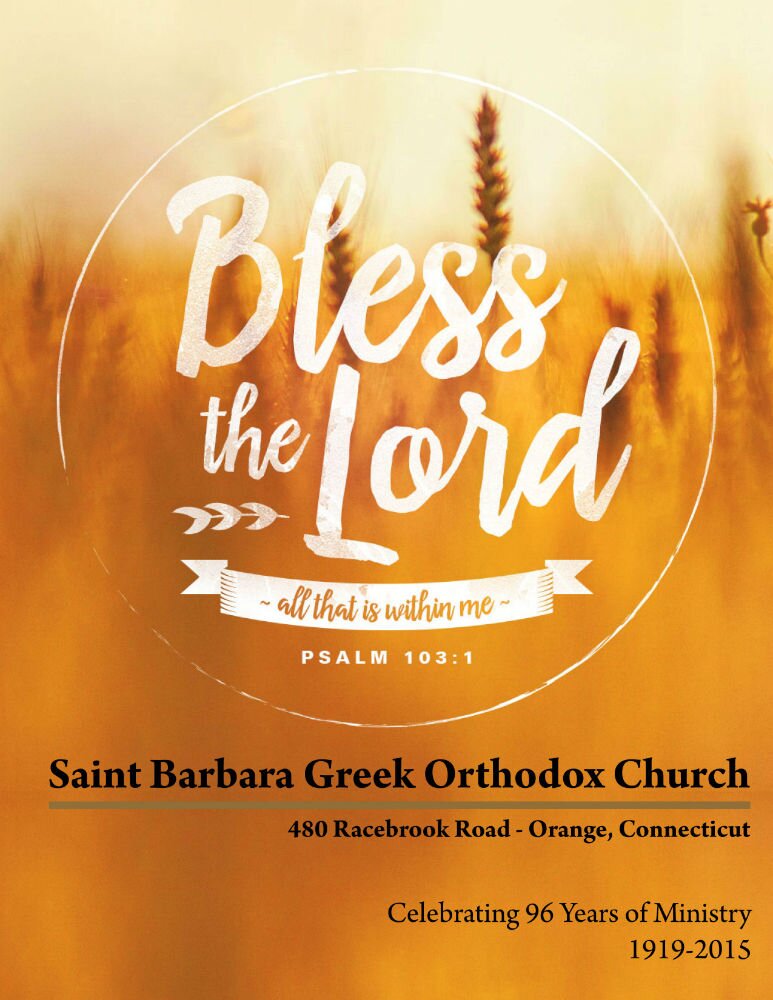 ---
Upcoming Events and Services
Greek School
Feb 11 4:30 pm
Adult Greek Language
Feb 11 7 pm
G.O.Y.A. Ski Trip
Feb 13 7 am
Divine Liturgy
Feb 14 9:45 am
See more on our Calendar Page »
---
Registration Forms
---
Shop Online
Visit our Online Store for a huge selection of icons, Bibles, books, music, and more.




View our weekly parish bulletin

Visit us on Facebook