Glory to God!
Welcome to the Saint Barbara Greek Orthodox Church Website
---
Join Us On Labor Day Weekend - September 2, 3, 4 & 5, 2016
We welcome you to join us over the Labor Day Weekend (September 2-5) on our beautiful Church grounds for our annual Odyssey Greek Festival. For thirty-six years, the members of our Parish have had the distinct pleasure of inviting you into our spiritual home and sharing the sights, sounds, and taste of our Hellenic traditions.
We hope that you will notice the gathering together of our community to bring forth the fruits of our labor, as generations of our church family come to work hand in hand for the good of all.
We take great care in the preparations of each meal and pastry dish, using only the finest ingredients to ensure that each item on our menu is prepared to simple perfection.
Feel free to attend one of the presentations in our Church proper, participate in our cooking demonstrations, or simply walk around and enjoy the panoramic views of our beautiful grounds.
Enjoy the pantheon of culinary delights, dance to the rhythmic beats of our Greek music, and allow yourself to 'travel' to Greece and experience its beauty here in Orange, Connecticut. Once again, we pray that you enjoy your time here with us. Kali Orexi! (Healthy Appetite!)
---
THY WILL BE DONE - Saint Barbara Summer Camp 2016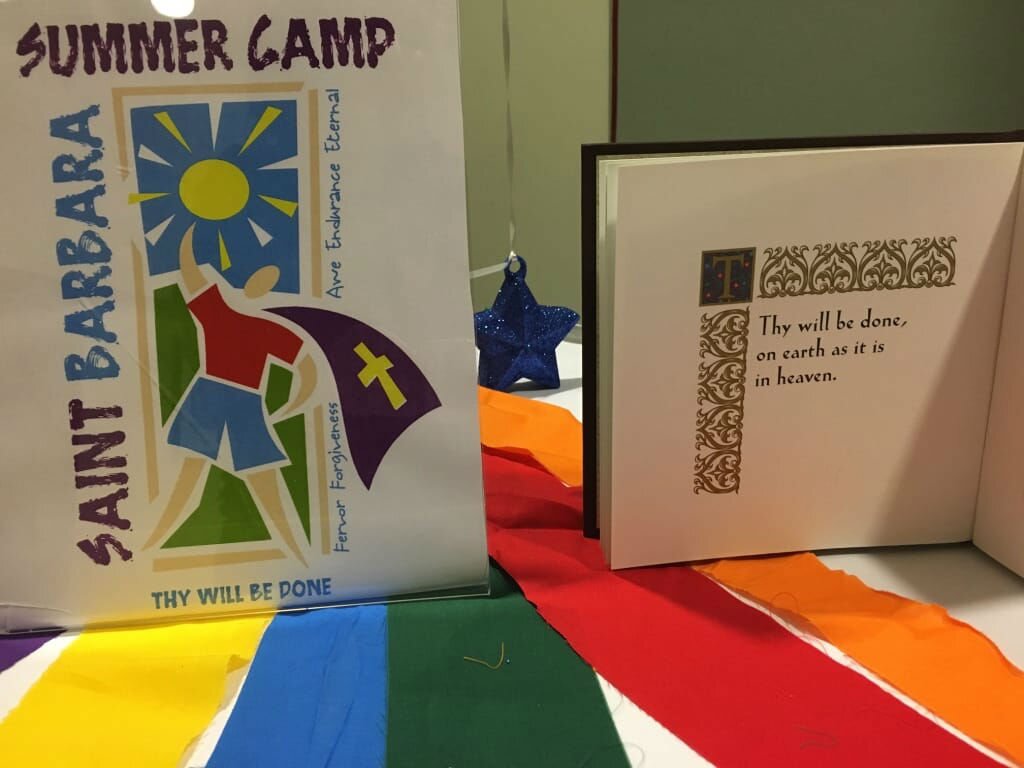 Celebrate the 20th year of Saint Barbara Summer Camp with us by viewing the plethora of photos presented in this year's spiritually uplifting and upbeat Slide Show.
Click here to view the Slide Show from this year's Summer Camp Program
A special thank you to our wonderful volunteer Staff and Counselors for your unique and very much needed role in the Summer Camp 2016 Program at Saint Barbara Greek Orthodox Church. In no way would have this year's program have been such a success without your help. Each person that gives of their time adds to the gifts offered as a whole to help Campers grow in faith. Your help added to the already established building blocks of their life. May the Lord's blessing be upon you for your good works. To God Be The Glory!
Click here to view the Photo Gallery from this year's Summer Camp Program
---
Saint Barbara Choir Offers A New CD of Church Hymns
Saint Barbara Church Choir offers a new and exciting CD featuring selections from their performances during our parish's Odyssey Greek Festival from the years 2008-2015. This beautifully recorded and produced CD includes hymns from the Divine Liturgy, Holy Week, Pascha and Various Apolytikia of the Church. It is avaiable for purchase at the Saint Barbara Bookstore for a cost of $15.00. For more information contact: jane.hadjimichael@gmail.com
Click here to hear a sample of the Choir's beautiful new CD.
---
Welcome to
St. Barbara Greek Orthodox Church

"Welcome one another, therefore, just as Christ has welcomed you, for the glory of God." - Romans 15:7
Through this web site, we are pleased to be able to introduce you to the same worship and fellowship as it is expressed in the life of our Church. If you are a steward of our parish, or are considering joining our community, these web pages will acquaint you with what our parish offers. We pray that you will enjoy learning more about the Orthodox Church and our parish and welcome you to join us in worship as we continue our Journey of Faith. We hope the information on this site will provide you with daily inspiration to follow the commandments of God as we all strive to seek salvation and live life in the Light of the Resurrection of Christ.
---
Online Stewardship
You can now make your 2016 Stewardship pledge online. Simply click here to go to our online pledge form and make your monthly stewardship pledge with your credit card.
---
2016 Stewardship: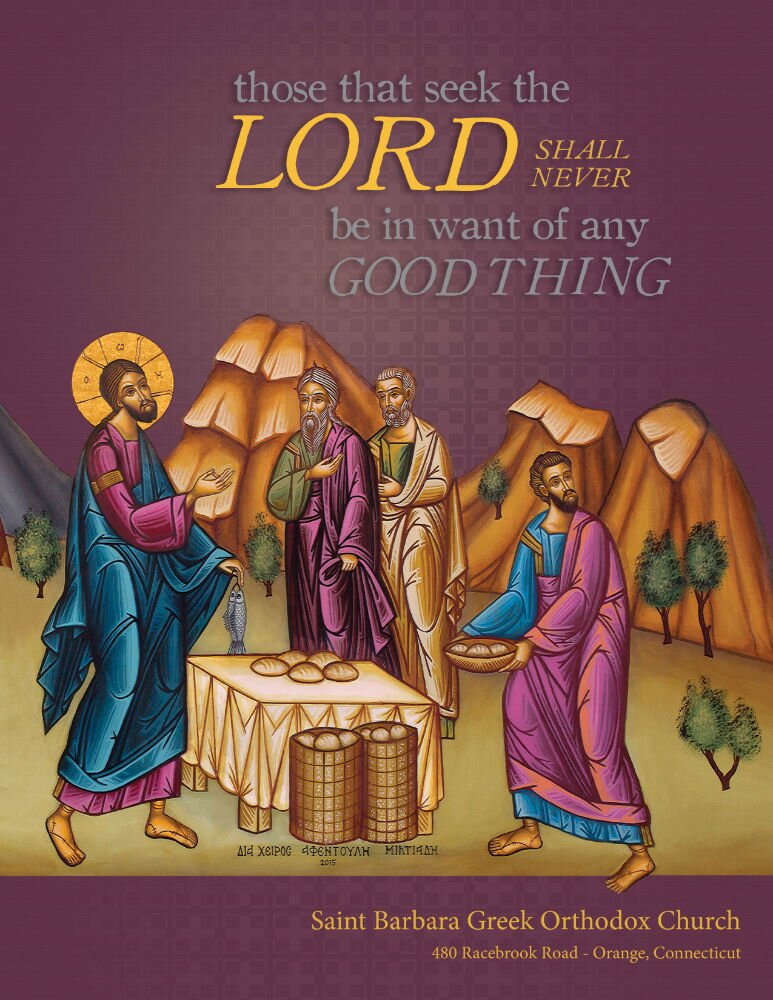 ---
Parish Resource Guide: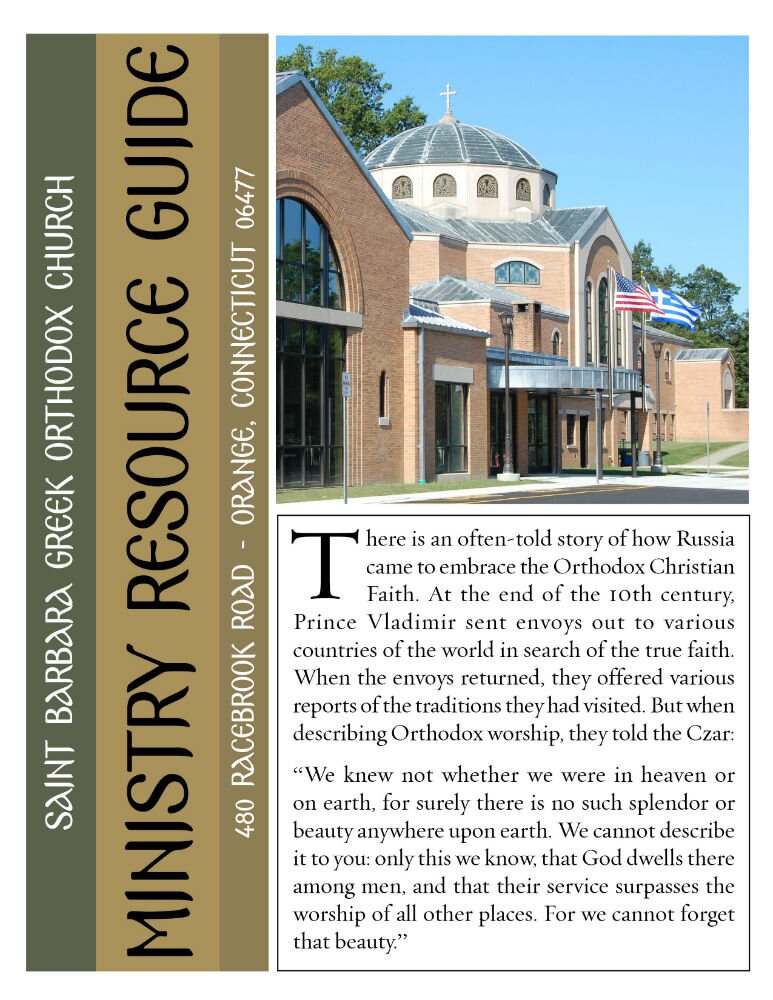 Ministry Resource Guide 2016/17: Part 1
Ministry Resource Guide 2016/17: Part 2
Ministry Resource Guide 2016/17: Part 3
---
Parish Publication: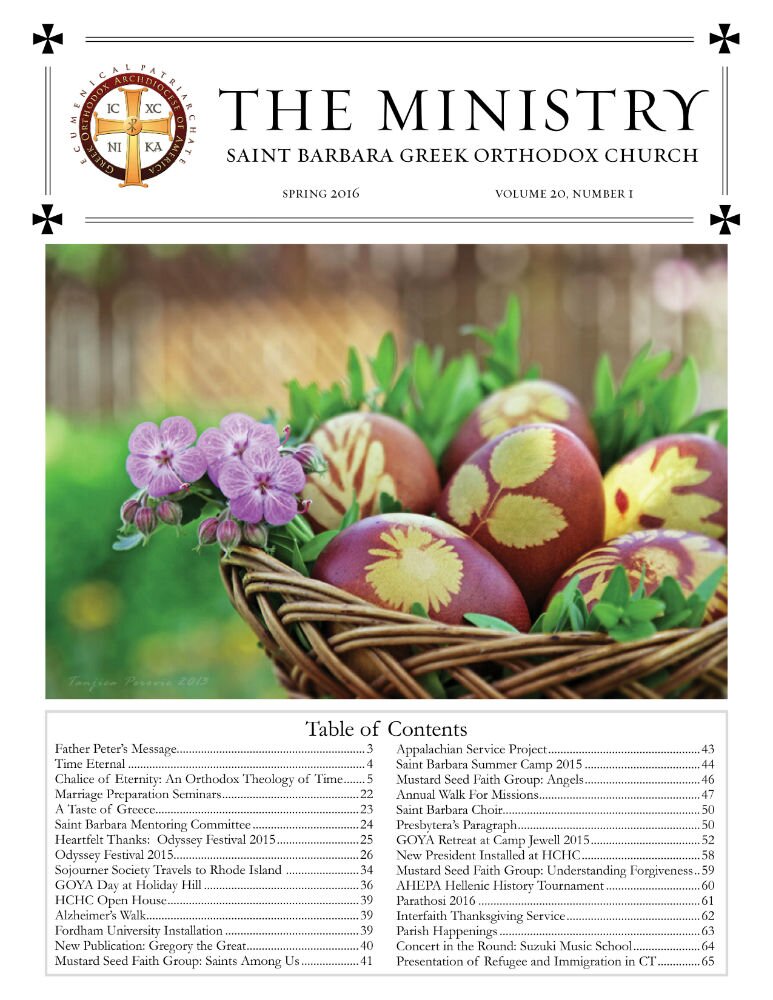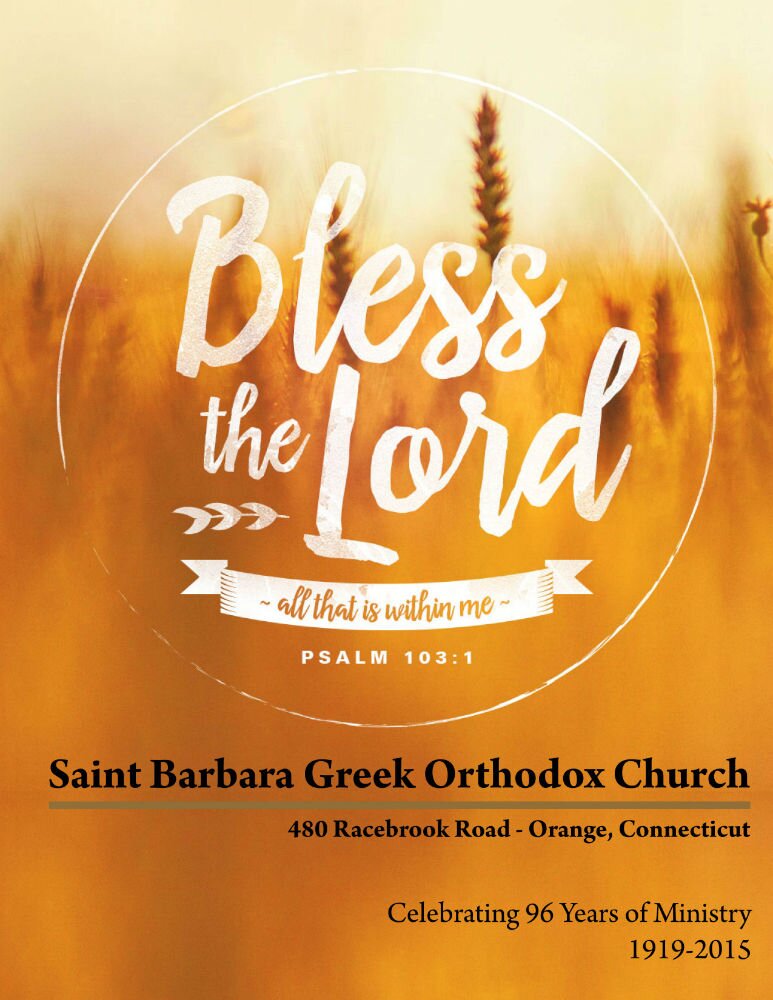 ---
Upcoming Events and Services
Odyssey Festival - Tents have arrived - Set up begins
Aug 29 9 am
Odyssey Festival Pastry Prep - Syrup & Package
Aug 29 5 pm
Treasures 'n Junque Prep & Set-Up
Aug 29 6:30 pm
Choir Rehearsal
Aug 29 6:45 pm
Odyssey Dancers - Zorba Practice
Aug 29 7 pm
Odyssey Dancers Practice - Seniors
Aug 29 7 pm
See more on our Calendar Page »
---
Registration Forms
---
Shop Online
Visit our Online Store for a huge selection of icons, Bibles, books, music, and more.




View our weekly parish bulletin

Visit us on Facebook