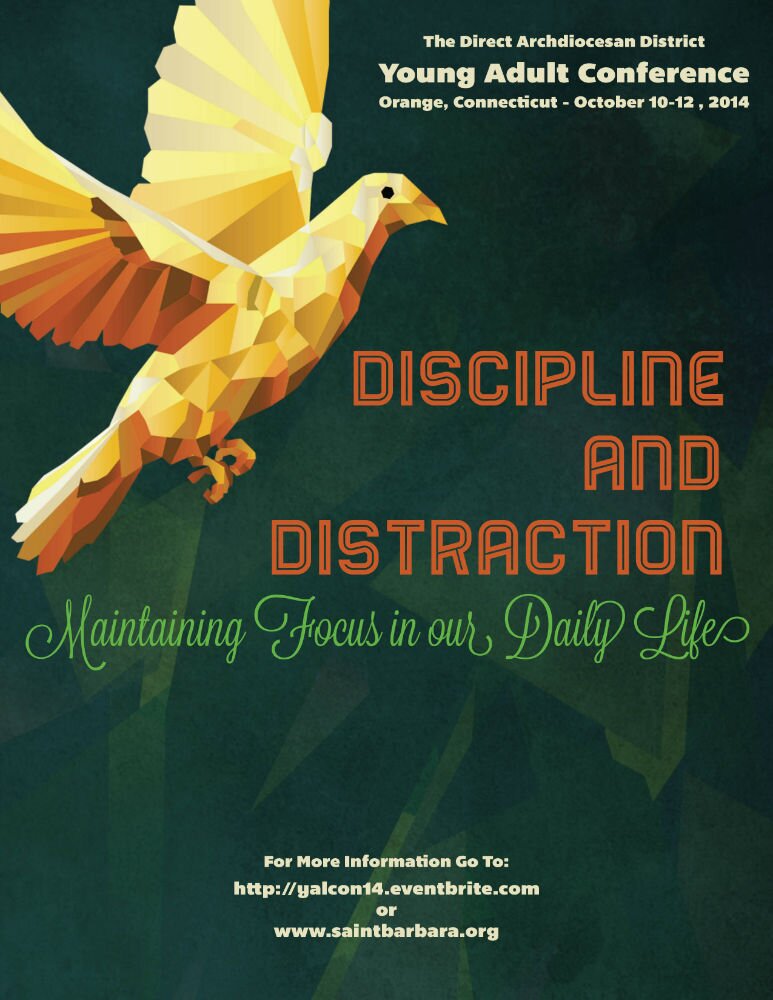 TheYoung Adults of Saint Barbara Church are honored to host the 3rd Annual Direct Archdiocesan District Young Adult Conference on October 10-12, 2014. The theme of the Conference is "Discipline and Distraction: How to Deal with the Distraction in Our Own Lives." The theme and focus comes directly from our Parish Young Adult Steering Committee, and reflects their desire to gain a better understanding of their role as Young Professional Orthodox Christians in this world, disciplined in things 'other worldly' and distracted by things 'worldly.' Join us for a wonderful weekend of activities and fellowship.
---
New Ministry: Mustard Seed Faith Group For Adults

Dr. Elefteriades, one of the most respected cardiac surgeons in America and a Saint Barbara Parishioner, has treated more than 10,000 patients in his distinguished career. Now, for the first time, he shares fascinating stories of his most memorable patients and cases—patients who have challenged him technically and moved him emotionally, patients who have enriched his life and expanded his horizons while he cared for their hearts. By detailing heart conditions and cardiac reparative procedures with specific yet accessible medical narratives, Dr. Elefteriades encapsulates the beauty, complexity, and majesty of the human heart.
But there is far more to this organ—and these stories—than a collection of veins, arteries, and valves. These are stories of courage, miracles, and the bravery of patients (some famous and others not) and their families when facing nearly insurmountable challenges, offering a thought-provoking, informative, and at times heart-wrenching study of the resilience of both the human body and spirit.
"Compelling stories of heroism and humility propel us deeply into the wonderful world of cardiac surgery." Dr. Mehmet Oz
Saint Barbara Summer Camp 2014
Follow You... Follow Me... Follow God
"But seek first the kingdom of God and His righteousness, and all these things shall be added unto you." Matthew 6.33
View this year's Summer Camp Slide Show. Don't miss this amazing recap of fabulous moments from Summer Camp!
---
Join our Parish's email listservers
Get updated on all the news and information about our parish by subscribing to our parish's email listservers here.
---
Welcome to
St. Barbara Greek Orthodox Church


"Welcome one another, therefore, just as Christ has welcomed you, for the glory of God." - Romans 15:7
Through this web site, we are pleased to be able to introduce you to the same worship and fellowship as it is expressed in the life of our Church. If you are a steward of our parish, or are considering joining our community, these web pages will acquaint you with what our parish offers. We pray that you will enjoy learning more about the Orthodox Church and our parish and welcome you to join us in worship as we continue our Journey of Faith. We hope the information on this site will provide you with daily inspiration to follow the commandments of God as we all strive to seek salvation and live life in the Light of the Resurrection of Christ.
---
Online Stewardship
You can now make your 2013 Stewardship pledge online. Simply click here to go to our online pledge form and make your monthly stewardship pledge with your credit card.
---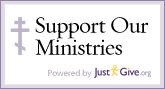 Schedule of Services
Sundays: Orthros (Matins): 8:45 AM | Divine Liturgy: 9:45 AM
Weekdays: Orthros (Matins): 9:00 AM | Divine Liturgy: 10:00 AM
For information on our Lenten and Holy Week services please contact the Church office at (203) 795-1347 between the hours of 9:00 AM - 5:00 PM, Monday through Friday.