Live Services
Live broadcasts are only available during actual services. Our live broadcasts reach thousands of individuals and households. Please consider making a donation to our parish to help us defray the costs of these live broadcasts. Between our high speed Internet connection and streaming media bandwidth usage it costs St. Barbara $2,000/year to provide this service. Costs to maintain and upgrade our computer equipment and cameras are additional costs.
To view a live broadcast click on one of the following links:
All services can be viewed live. Please see the Worship Services Schedule for dates and times.
2016 Stewardship: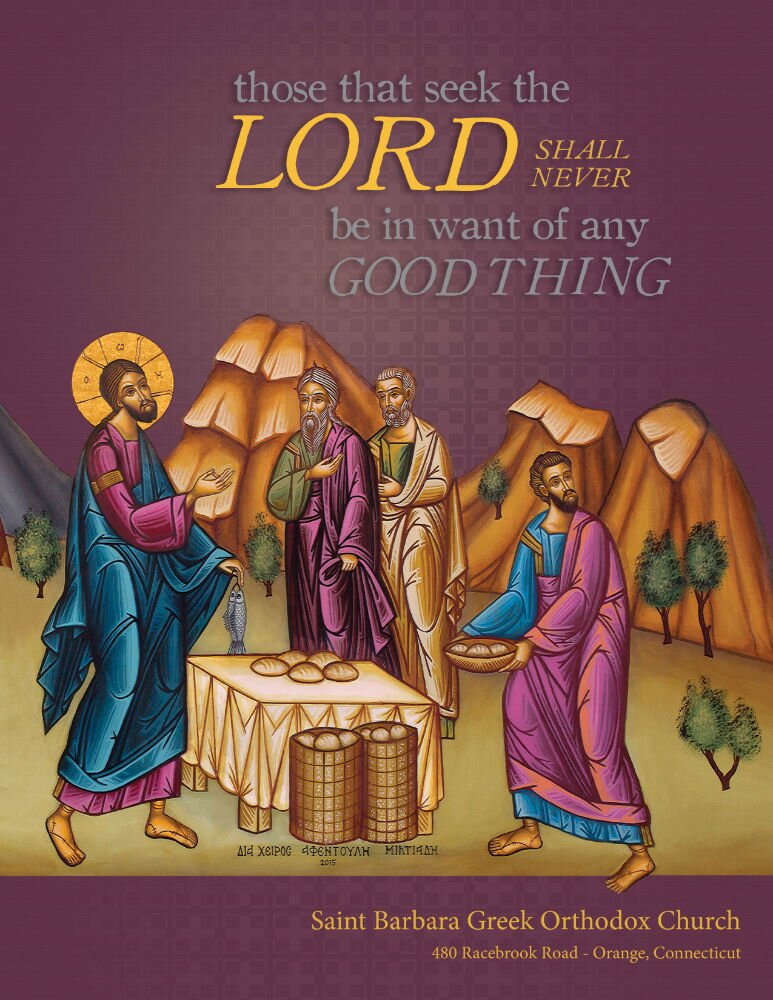 ---
Parish Resource Guide: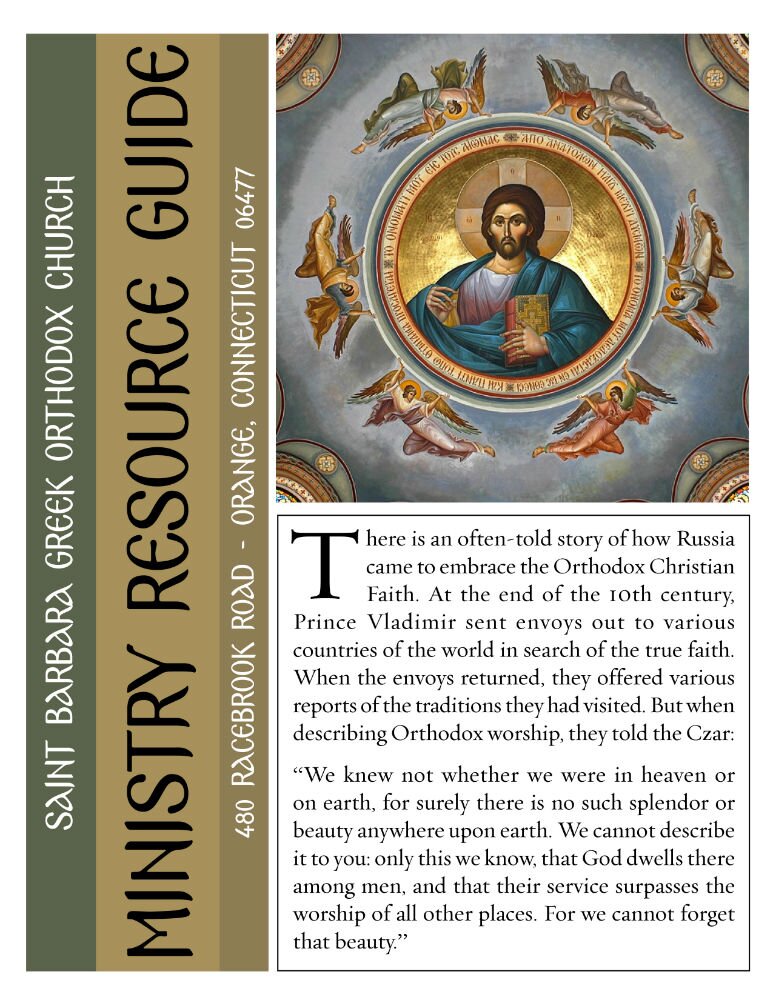 Ministry Resource Guide 2015/16: Part 1
Ministry Resource Guide 2015/16: Part 2
Ministry Resource Guide 2015/16: Part 3
---
Parish Publication: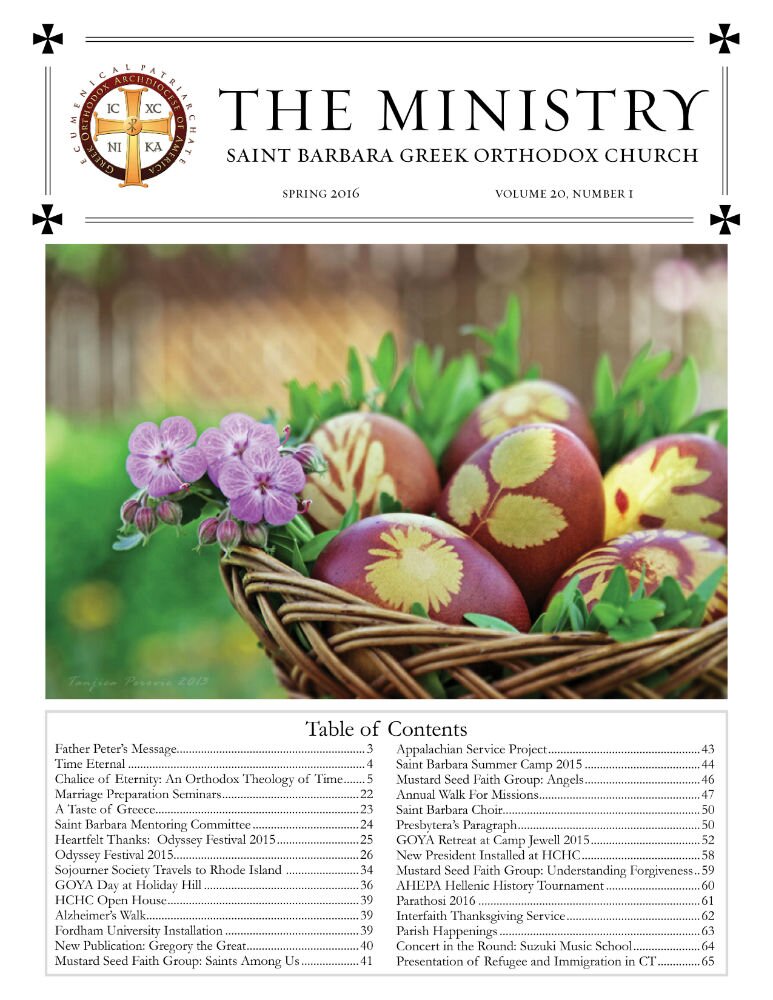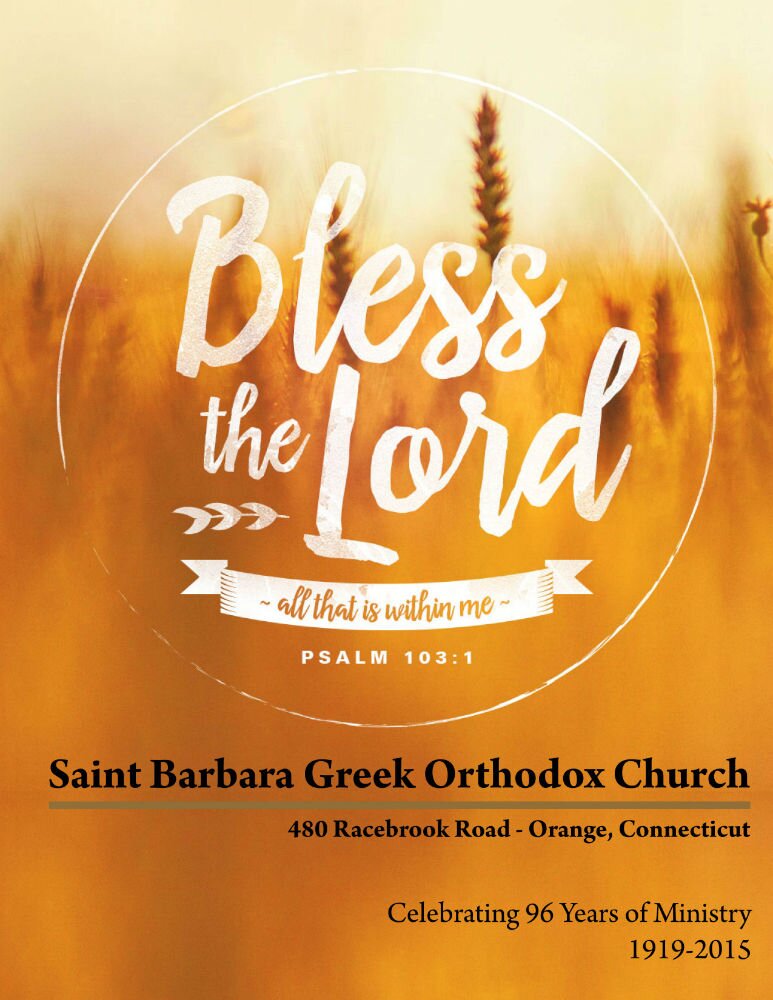 ---
Upcoming Events and Services
Agape Vespers
May 1 11 am
Feast Day of Saint George
May 2
Orthros
Saint George Greek Orthodox Church, 238 West Rocks, Norwalk, CT 06851, United States
May 2 8:30 am
Divine Liturgy
St. George, Norwalk, CT
May 2 9:30 am
See more on our Calendar Page »
---
Registration Forms
---
Shop Online
Visit our Online Store for a huge selection of icons, Bibles, books, music, and more.




View our weekly parish bulletin

Visit us on Facebook